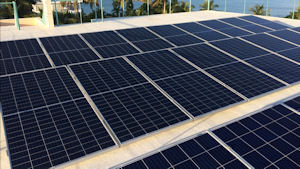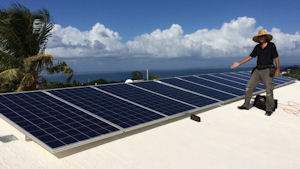 Full Home Systems
of 4, 6, 9 and 12 panels
done very inexpensively...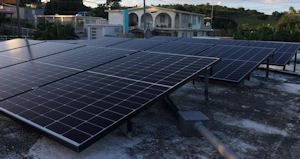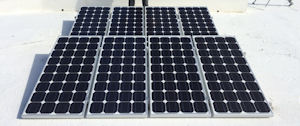 Solar design and analysis for 12 or less panels, in an average configuration, is included in the figures and no charge up front (basically done when I do your free estimate).

So, you see the cost for the basic average 12 panel OFF-GRID system will run $21,000 to $27,000 on average... after installation with GOOD battery.

Grid-tied Pika systems cost a bit more but you make that back in electrical credits...



UPDATE... Pika systems are now GENERAC...
RATES...
Vieques Service Charge (applies to anything not done at MTS facility): $40.00

Job Minimum: $80.00 per JOB (first 30 minutes of Level 1 diagnostics)
Hourly Rate - When Applies: $120
Level 2 Diagnostics is $120 per hour

MOST Jobs by Flat Rate Estimate after initial (Level 1 & 2) diagnostics
Level 3 and Level 4 Diagnostics bid by written Estimate

Travel Time: $60.00 per hour (only applies to certain jobs off VQS)
After hours "Call-Out" & Marine Hourly Rate: $240.00
There is a three-hour minimum for "Call-Outs" and two-hour for marine.
NOTE: We have a

"no new work policy"

, which means:

"No new jobs will schedule or start until your current invoice has been paid in full and on time."
If I am coming TO you, expect to pay a minimum of $120.00. If you bring a car to us, then you can expect $80.00 initially, and be informed of an estimate for further diag nostics and/or repair(s).


Design, Troubleshooting, Repair, Consulting & Training
What services does Master Tech Services have to offer?
LAND FACILITY REPAIRS - ETC




Household/Residential Electrical - Diagnostics & Repair

Business/Commercial Electrical - Diagnostics & Repair

Household Appliances & Electronics - Diagnostics & Repair

Business and Shop Equipment & Tools - Diagnostics & Repair

Gas & Diesel Generators (to 150kw) - Installation, Diagnostics & Repair

Solar Troubleshooting

Computers and Computer Training (sorry no Macs)

Energy Conservation & Retrofit Services

Electrical & Mechanical Design & Testing

Audio/Visual Design & Installation

Wifi Consultation and Installation
Solar Design

Electro/Mechanical Design De-Bugging & Consultation

Systems Design Analysis


Electro/Mechanical Design Services

Industrial Design & Production Consultation Services

Business Efficiency Analysis

Electrical/Mechanical Design Reverse Engineering/Re-Design/Modification
LAND VEHICLE REPAIRS - ETC




Automobiles & Light Trucks - Diagnostics & Repair

Heavy Equipment &Tractors - Diagnostics & Repair

OTR Trucks (etc.) - Diagnostics & Repair

Recreational Vehicles (ALL sizes)


Automotive Electrical - Diagnostics & Repair

Solar Design & Troubleshooting
Helicopter Piloting & Flight Consultation

Aircraft Ownership Consultation Services

Aviation Charter Formation Consultation Services


CFR (Code Of Federal Regulations) Interpretation Training *
.

*
This is NOT legal interpretation or representation services on your behalf.


Diagnostics & Repair of

Sailboats & Power Boats

Sailboat rigging inspection, adjustment and replacement

Marine Outboard Engines - Diagnostics & Repair

Outboard Engine Sinking Recovery and Restoration

Under Water Repairs & Recovery

(certified rescue & recovery diver)

Marine Electrical - Diagnostics & Repair

Electronics Systems Consultation & Installation, Instruction & Training

Navigation Equipment - Installation, Diagnostics & Repair

Audio/Visual Design & Installation

Solar Design & Troubleshooting

Specialized Marine Surveyor & Pre-Buy

(former insurance forensics - Y&SC)

Boat Piloting & Instruction

(power, sail, PWC, outboard, kayak)
Charter Management Optimization & Consulting

Charter Fleet Maintenance & Training

Vessel Ferry and Relocation Services

(short or long distance)

Fill-in/Backup Captain Services

(sail or power - contract or client rate offer)

Contract Captain Services

(fees by agreement)

Off-Shore Cruising & Safety Consultant
......
ELECTRICAL EXPERIENCE/QUALIFICATIONS:

Electrical Engineering & Design Troubleshooter (30+ yrs)
Master Electrician/Technician (25+ yrs)
Contract Electrical Project Manager (15 yrs)
R&D Consulting Engineer (25+ yrs)
NASA Sub-Contractor 1994-2003 (NASA Spinoff)
Manufacturing Contract Production Project Manager
Power Design Consultant and Research Technician for NASA Contractors
Automotive Master Eletrician, ASE (30+ yrs)
Marine Master Electrician (25+ yrs)
SOLAR EXPERIENCE/QUALIFICATIONS:

"The Solar Doctor Online" (1994 - 2021)
Professional Solar Design Engineer & Technician (20+ yrs)
Solar installation, research & design (40 years)
Solar Consultant to Installation Contractors
R&D Teams: Kyocera & Sony R&D
Solar Intern with Tandy Corp & NASA JPL - 1978-1980
GENERATOR EXPERIENCE/QUALIFICATIONS:

Small Generator Technician since 1979
Public Utility Generation Technician 1986-1994
Master Generator Tech (25+ yrs)
Stand-by & Commercial Generator Fixed Installations since 1990
Factory: Cummins/Onan, Perkins, Yanmar, Kubota, & Generac
Gensets: Briggs, Quest, Himoinsa, Pramac, Northern, Westerbeke, Panda
AVIATION EXPERIENCE/QUALIFICATIONS:


ENGINE MECHANICAL EXPERIENCE/QUALIFICATIONS:

Automotive Master Mechanic, ASE (25+ yrs)
Marine Master Mechanic (Gas & Diesel - 20+ yrs)
Heavy Equipment Master Mechanic (25+ yrs)
Small Engine/Motorcycle Master Mechanic (25+ yrs)

MARINE & ADDITIONAL EXPERIENCE/QUALIFICATIONS:

(Above qualifications & experience earned in California & Florida, USA)
Celebrating 8 years working in Puerto Rico as a Master Tech!
---
MY VIEQUES CLIENT LIST INCLUDES:
Molina Construction - M & M Construction - Architect Stanley Hutchinson - Isla Nena Renovations - Descuento Morales - Restaurante Bili / Amapola Inn - Bananas - Duffy's - Tin Box - Lazy Jacks - Malecon House - Blackbeard Sports - El Blok - Hector's By The Sea - The W - Isla Nena SCUBA - Sea Gate Hotel - CocoLoco - Vieques Adventure Company - Esperanza Riding Company - Marauder Sailing Charters, and MANY MANY MORE... and hopefully YOU.
MOST "work" (AFTER Level 1 & Level 2 Diagnostics) is done on a flat-rate, where you will get an estimate in advance of start of work. Diagnostics is based on hourly above, as I have no idea when I get there how long it will take to find a problem. YOUR BIGGEST BENEFIT is the fact that I am considered on of the fastest Diagnosticians in the business.
mobile: 787-318-0466
email: info@vimastertech.com

Retired from San Diego Gas & Elecric Co
(A Sempra Energy Company)
San Diego, CA


Was part of the team that originally brought compact fluorescent bulbs to market in the late 80's as part of a California Public Utilities Commision incentive program...





Consulting Engineer for the design team at Kyocera for the development of the monocrystalline high energy solar panels we use today.





Power and generation supplier for Hollywood movie production for more than 20 years.





"The Boat Doctor" on: Cruiser's Forum, Boat Diesel . com, and Seven Seas Cruising Association websites

.






GENERATOR GALLERY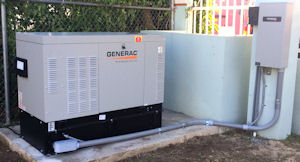 GENERAC 20KW with Auto Transfer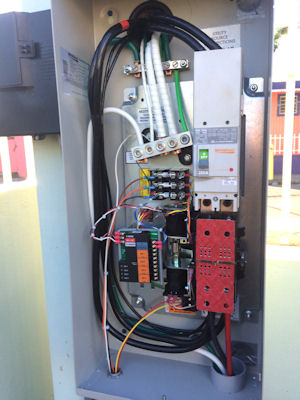 GENERAC Auto Transfer

55KW Perkins with Stamford Head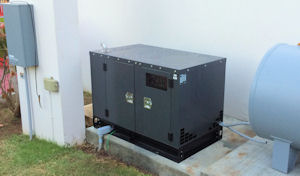 20KW Aurora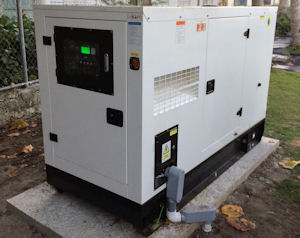 30KW
Perkins with Stamford Head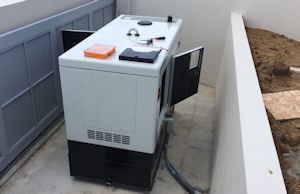 25KW Hipower
22KW Generac Air Cooled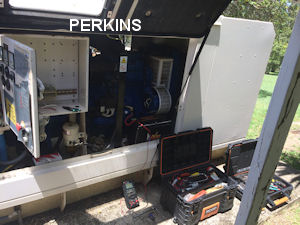 15KW Perkins
Generators . . . More art form than science when time to troubleshoot.
Helicopter pilot & Tech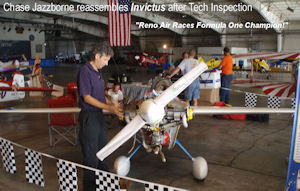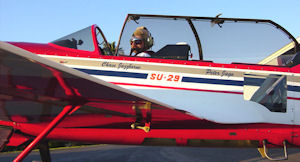 San Diego Gas & Electric